Alumnae-i Network of Harvard Women together promote
Remembering Benazir Bhutto
December 12, 2020 14:00 London
December 12, 2020 07:00 Phoenix (that's Saturday 7 AM)
We share this extraordinary presentation of scholars who reflect on the academic and political achievements of a remarkable Harvard woman. Registration is without charge. Please write anhw.arizona@gmail.com and copy to anhwlahoresecretary@gmail.com.
See the New York Times obituary here
Register here
Become a member of ANHW AZ here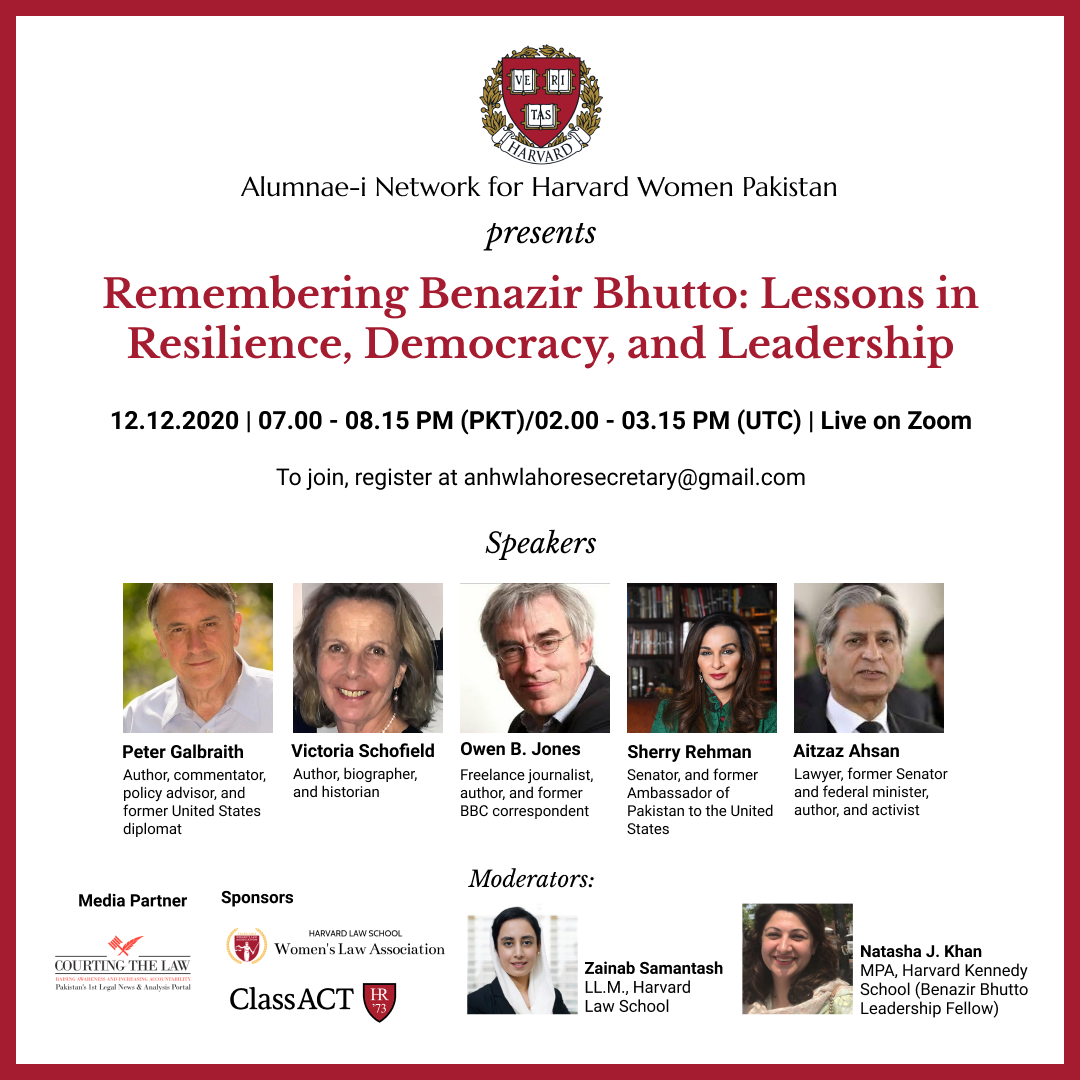 Write Alumnae-i Network of Harvard Women AZ at anhw.arizona@gmail.com.