Phoenix Ivy Council: Charity Concert and Art Show Performances at the Marshall Gallery of Fine Arts
with solo performance by internationally renowned concert pianist Caio Pagano
October 12, 2018 | $40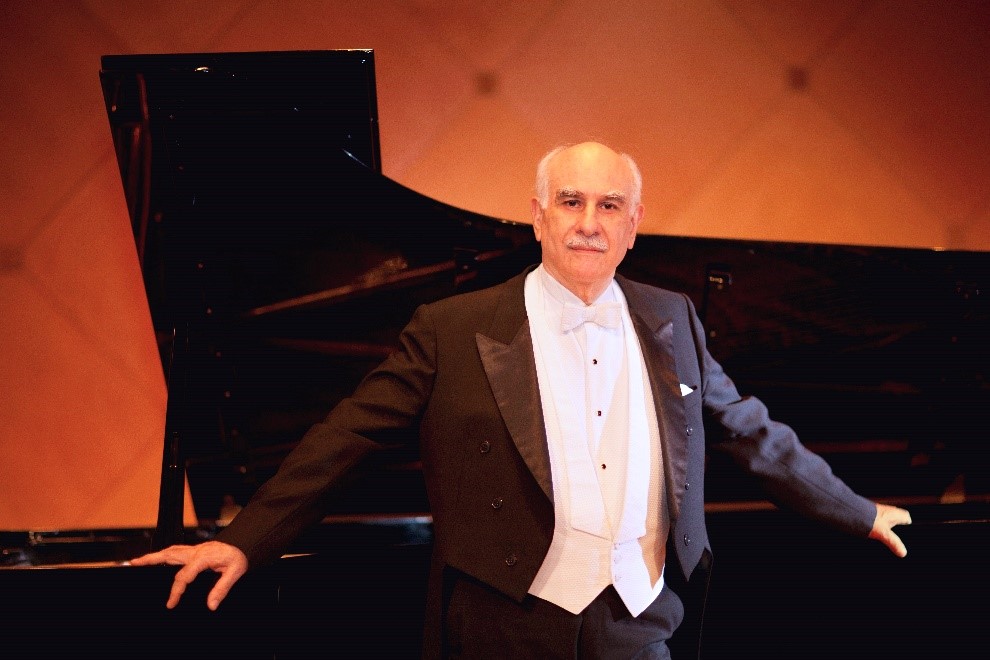 Come hear the internationally renowned concert pianist, Caio Pagano, make a special appearance in Scottsdale on Friday, October 12, 2018 at the Marshall Gallery of Fine Art. He has premiered 36 works in concert halls worldwide, 25 of these were works written and dedicated to him by the composers, including several concertos for piano and orchestra.
"Caio Pagano is such a fine performer that any opportunity to hear him should be seized," Joseph McLellan, highly respected music critic, Washington Post.
In addition to the concert, there will be a special art show featuring fine art presentations by prominent artists of paintings, drawings, jewelry and other gift items. The artists and arts groups are collaborating together to raise funds under a program called "ArtWürks for Charity", which will dedicate 100% of net proceeds to support programs creating jobs and providing therapeutic music and dance enrichment activities for vulnerable groups, such as persons with developmental disabilities.
Malee's Thai Bistro and Aridus Wine Company are sponsoring a free healthy assortment of tasty appetizers and wine for a special reception before the concert.
Sponsored free reception from 6:00 to 6:50 pm
Piano Concert and Art Show 7:00 pm
The cost for the concert, art show and reception is only $40. Please purchase tickets in advance since our ArtWürks for Charity concert sold last year in only two weeks.
Questions: email Jon Hall at jhall@dreamspan.com
Please register to purchase tickets for the concert, art show and reception.
Link to registration URL:
https://events.r20.constantcontact.com/register/eventReg?oeidk=a07efp48pgr1d49fe52&oseq=&c=&ch
When:
11:00AM - 1:00PM Fri 12 Oct 2018, Mountain timezone

Where:
Marshall Gallery of Fine Art
7106 East Main Street
Scottsdale, AZ 85251
[ Get Directions ]