Join the Harvard Club of Phoenix!
The Club is incorporated as a nonprofit, charitable 501(c)(3) organization.
Your decision to join the Harvard Club of Phoenix as a Supporting Member will help the Club to continue its many activities with the Harvard and Phoenix communities. In additional, we ask you to consider an additional gift that may be designated for:
The Early College Awareness Program that exposes middle and high school students to the value of a college degree

The Summer Community Service Fellowship (a fellowship that funds a Harvard College student to work with a non-profit in Arizona)

The Harvard Forums
Harvard Club of Phoenix Membership Benefits
The Harvard Club of Phoenix offers a wide variety of activities designed to capture your interest and contribute to the community. Our programs include community service of all kinds, regular socializing and networking, academic lectures, cultural events, and opportunities to create friendships here in the greater Phoenix area. Our membership is a diverse and fascinating group from all ages, professions, and schools of Harvard.
As a supporting member, you:
Support the Harvard Club's work in Phoenix, including our interviewing activites as well as

community service programs such as the Early College Awareness program

Receive a deeply discounted member price on club events

Enjoy special notices and access to members-only events and n

etworking opportunities

Get the satisfaction of knowing that you've done your part to support the Harvard presence in the greater Phoenix area
Annual Club Traditions
Harvard/Yale Football Game Party

Fall Members Social

Holiday Party

Annual Dinner
Social and Cultural Activities
Harvard Issues Forums

Pot luck discussions

Lectures by Harvard faculty

Harvard Happy Hours
Recreational and Sporting Events
Family outings

Combined activities with the HBS Club

Hiking/Bike Outings

As well as other fabulous events!
If you would like to start or renew your membership without signing into this website, please do one of the following:
1) Go to this link: https://www.eventbrite.com/e/2017-2018-harvard-club-of-phoenix-membership-tickets-37895504474?aff=utm_source%3Deb_email%26utm_medium%3Demail%26utm_campaign%3Dnew_event_email&utm_term=eventurl_text and renew there. You do NOT have to login with the Harvard Key at that site, but you are still able to pay securely online.
2) Send a check for the amount of your membership to:
Harvard Club of Phoenix
PO Box 34496
Phoenix, AZ 85067-4496
Harvard Alumni, HAA Associates, and Students:
Login using your HarvardKey.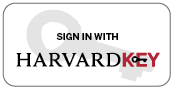 ---
Haven't yet set up your HarvardKey account? Claim your HarvardKey key.harvard.edu.
Faculty, Staff, Parents, and Non-Alumni Members and Guests – click here and login below.
---
New to Our Site?
Registration is free. Fill out the fields below and a temporary password will be emailed to you within the next several minutes.