Renew Your Membership Today!
Thank you for your support!
If you would like to start or renew your membership without signing into this website, please do one of the following:
1) Send an email to president@harvardclub.org requesting that we get in touch with you so that you can start or continue your membership.
2) Send a check for the amount of your membership to:
Harvard Club of Phoenix
PO Box 34496
Phoenix, AZ 85067-4496
Harvard Alumni, HAA Associates, and Students:
Login using your HarvardKey.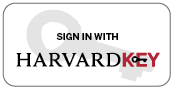 ---
Haven't yet set up your HarvardKey account? Claim your HarvardKey key.harvard.edu.
Faculty, Staff, Parents, and Non-Alumni Members and Guests – click here and login below.
---
New to Our Site?
Registration is free. Fill out the fields below and a temporary password will be emailed to you within the next several minutes.