join or Renew Your Membership Today!
Thank you for your support! On this site you can join using your HUID
If you would like to start or renew your membership, please do one of the following:
1) (No login required) Go to this link: https://www.eventbrite.com/e/membership-harvard-club-of-phoenix-2018-2019-tickets-46183724764 and renew there. You do NOT have to login with the Harvard Key at that site, but you are still able to pay securely online.
2) Login to this site and follow the registration process.
3) Send a check for the amount of your membership to:
Harvard Club of Phoenix
PO Box 34496
Phoenix, AZ 85067-4496
Harvard Alumni, HAA Associates, and Students:
Login using your HarvardKey.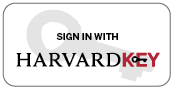 ---
Haven't yet set up your HarvardKey account? Claim your HarvardKey key.harvard.edu.
Faculty, Staff, Parents, and Non-Alumni Members and Guests – click here and login below.
---
New to Our Site?
Registration is free. Fill out the fields below and a temporary password will be emailed to you within the next several minutes.